Hi There, Last night I gave you a little peek into our sunroom. Today you're gonna get the full-meal deal! First I'll tell you a bit about our outdoor living space. We rent our house and when we moved in we were very pleased to see that one side of the double detached garage had been converted into a sunroom. It had paneled walls that were hideous faux wood brown. Obviously not our first pic in color, so a few years back Mr. CC painted them white. And the one that has all the windows and no paneling he painted a beautiful, almost periwinkle, blue. We LOVE the color!! Unfortunately I can't tell you the name of it. It was a mis-tint can from the Depot. This room has slowly evolved over the past six years to what it is today. So, pull up a chair and grab a drink, the tour is about to begin. Now hang in there with me. There's quite a few pics! Sorry I don't have a before pic, but I'm sure you can imagine the yucky paneling. : )
Welcome!!!
Here's the lovely blue wall I was telling you about.
A couple peonies from one of our 12+ bushes.
More peonies and a chick n' hen from our yard. Love the texture
of the bag hanging on the wall.
This is the other side of the room. Sometimes we take the table and umbrella out into the sun for drinks.
So that's it, our favorite room in the summer. We listen to music and watch movies out here. And there's one thing I didn't show you, our pool! It's not very pretty so I didn't included it, but it's right outside the garage door. I just love our sunroom!! Thanks for stopping by! Hope you enjoyed your visit. : )
Now I'm off to lounge outside. Have a great day!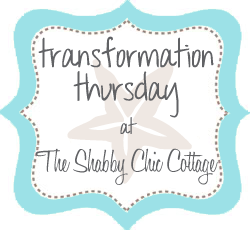 French Country Cottage